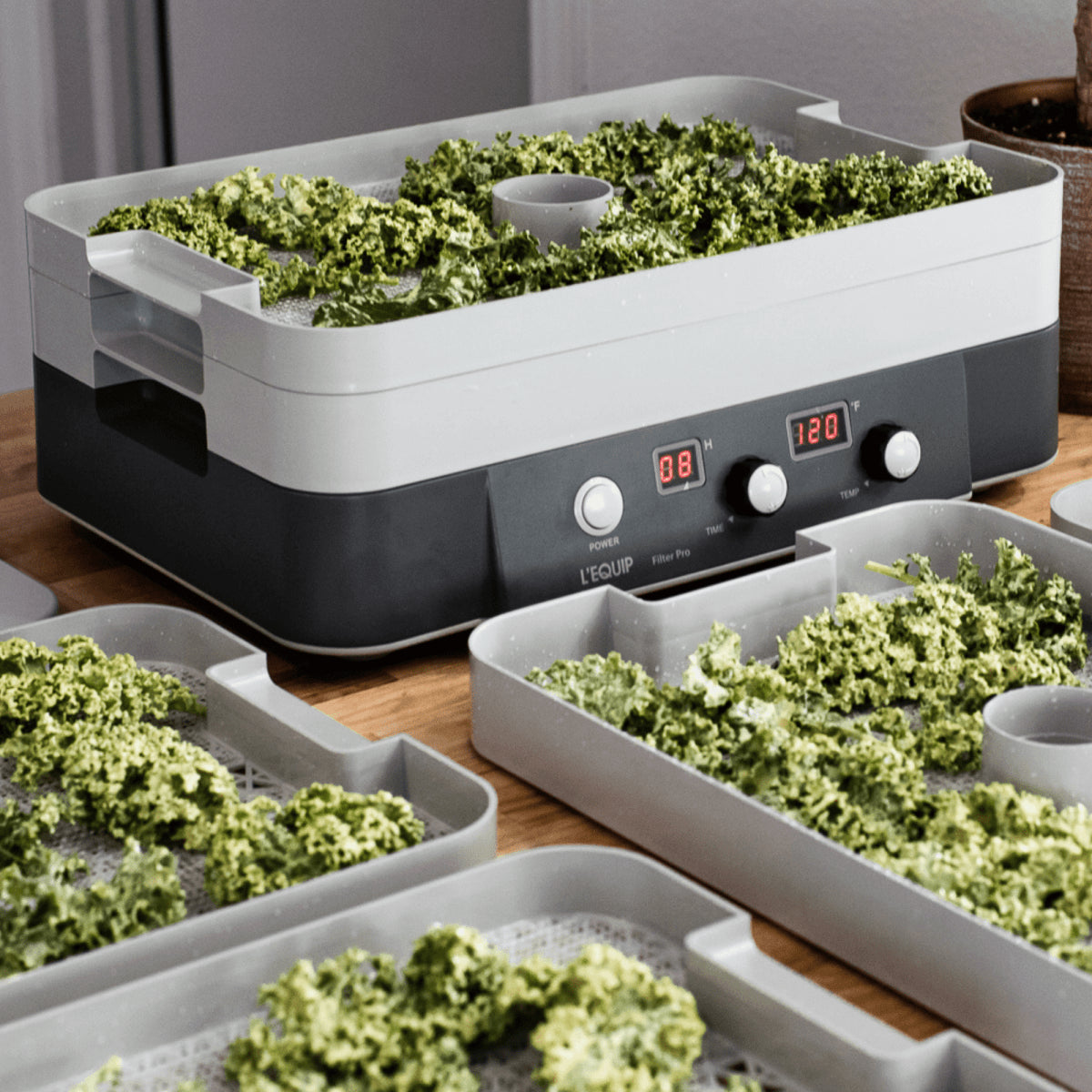 FilterPro® Food Dehydrator
SKU: 306220
Life in Healthy Balance®

Air Filtration System
98 – 158 Degree Adjustable Thermostat
LED Timer/Temperature Display
24-Hour Built-in Timer

More Than Just Hot Air™
Do you like to buy dried fruits, fruit leather, or jerky, but hate paying high prices? Create your own with the FilterPro Dehydrator. Drying fruits, vegetables, jerky, and spices at home is economical and allows you to enjoy healthy snacks year-round. You can quickly dry your fresh foods without preservatives, enhancing and concentrating natural flavors. Foods purchased in peak season can be dried and stored for full vitamin intake. Your family will love the nutrition from fun snacks like fresh fruit, beef jerky, or yogurt roll-ups. The L'Equip FilterPro Dehydrator has a digital LED time and temperature display, 24-hour auto shut-off, and Micro-chip temperature control heat sensor to ensure food dries uniformly and consistently. The patented air filtration system pulls all of the circulated air through a filter element removing dust, pet dander, and other allergens before they come into contact with your food for clean air circulation.
10 Year Warranty: Motor, Electronics, and Base 1 Year Warranty: Parts, Accessories, and Plastics