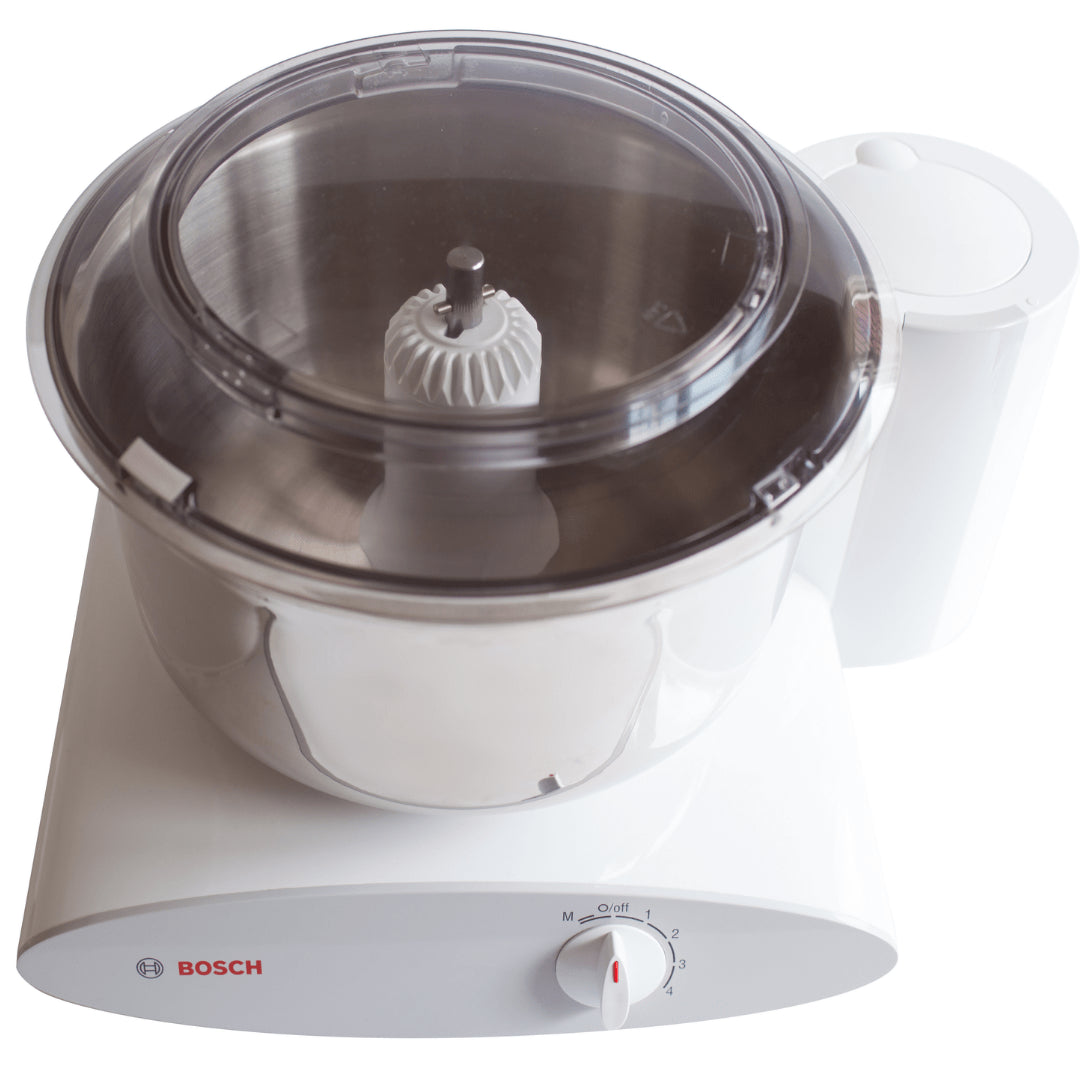 Refurbished Stainless Steel Bowl
SKU: MUZ6ER2-R1
NutriMill Certified Refurbished Product
Stainless Steel
6.5 Quart Capacity
15 lbs Dough
Removable Drive Shaft for Easy Cleaning
2-Piece Pouring Shield with Lid

This product has been certified refurbished at our NutriMill factory. Each refurbished product must complete our 21 point inspection by one of our NutriMill trained technicians before being certified. We believe in our products. That's why even though you're buying a refurbished product, you get the same warranty as if it were brand new.

The Refurbished Bosch Stainless Steel Bowl does much more than look beautiful. Use the Stainless Steel Bowl for baking and cooking for its unique properties. Metal bowls are extremely responsive when it comes to temperature and heat. As you add ingredients to your bowl, the bowl adjusts itself in correspondence with the new ingredients.