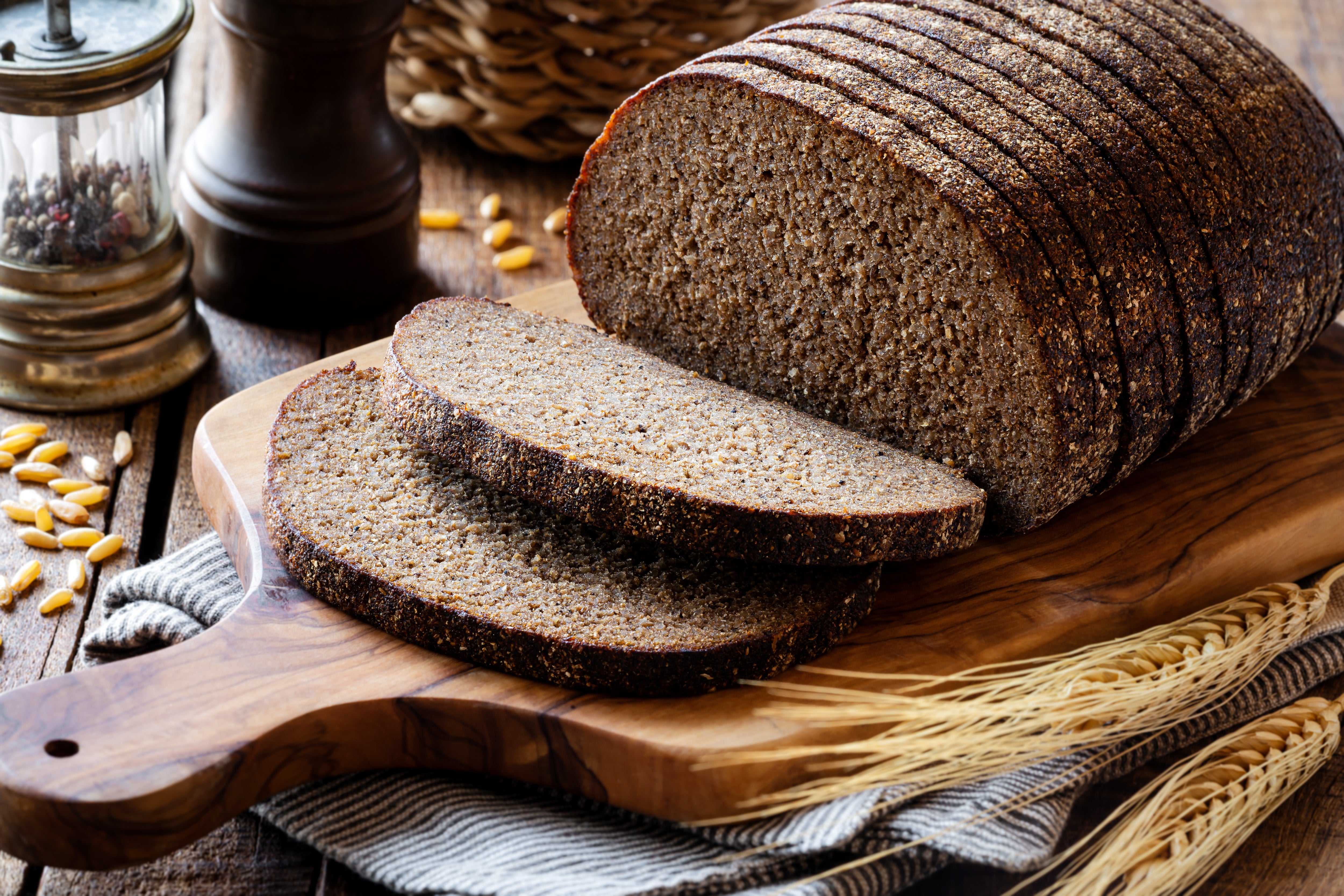 Rye Bread
Experience the hearty richness of rye bread - a wholesome staple with a nutty flavor. Versatile and satisfying, it's perfect for creating delicious sandwiches or enjoying on its own.
Ingredients
4 1/2 tsp Yeast
2 1/2 Cups Warm Water
2/3 Cup Molasses
1 Tbsp Salt
1/4 Cup Vegetable Oil
1/4 Cup Cocoa Powder
2 Cups (Freshly Milled) Rye Flour
5 Cups Bread Flour
Steps
Preparing the Dough:
In the mixing bowl, dissolve the yeast in the warm water and molasses. Let it sit for about 5 minutes until the yeast becomes foamy.
Stir in the salt, vegetable oil, and cocoa powder into the yeast mixture until well combined.
Gradually add the freshly milled rye flour and bread flour to the wet ingredients. Start with the rye flour and then mix in the bread flour, cup by cup, until a dough forms.
Knead dough for about 7-8 minutes until it becomes smooth and elastic. You can add additional flour as needed to prevent sticking, but be careful not to add too much and make the dough too dense.
First Rise:
Cover with lid and let it rise in a warm place for about 1 to 1.5 hours, or until it doubles in size.
Shaping and Second Rise:
Once the dough has risen, punch it down to release any air bubbles.
Shape the dough into 2 round loaves or divide it into smaller portions to make rolls, braids, or other shapes.
Place the shaped dough on a baking sheet or in a greased baking pan.
Cover the shaped dough with a damp cloth and let it rise again for about 45 minutes to 1 hour, until it has visibly expanded.
Baking:
Preheat your oven to 350°F (190°C).
If desired, you can brush the top of the bread with an egg wash (one beaten egg mixed with a tablespoon of water) to create a glossy finish.
Bake the bread in the preheated oven for approximately 40-50 minutes. The bread should sound hollow when tapped.
Once baked, remove the bread from the oven and let it cool on a wire rack before slicing and serving.
Enjoy:
Slice the freshly baked rye bread and enjoy it as a hearty and flavorful addition to your meals!
Note: Working with rye flour can be a bit different from working with wheat flour due to its lower gluten content. Rye bread tends to be denser, and the dough might be stickier. Just be patient and gentle while working with the dough, and you'll get a delicious loaf in the end.
Newsletter
Join our mailing list to receive $10 off your next order of $100+ and be the first to learn about new products and exclusive offers.
*Not compatible with other discounts or sales.