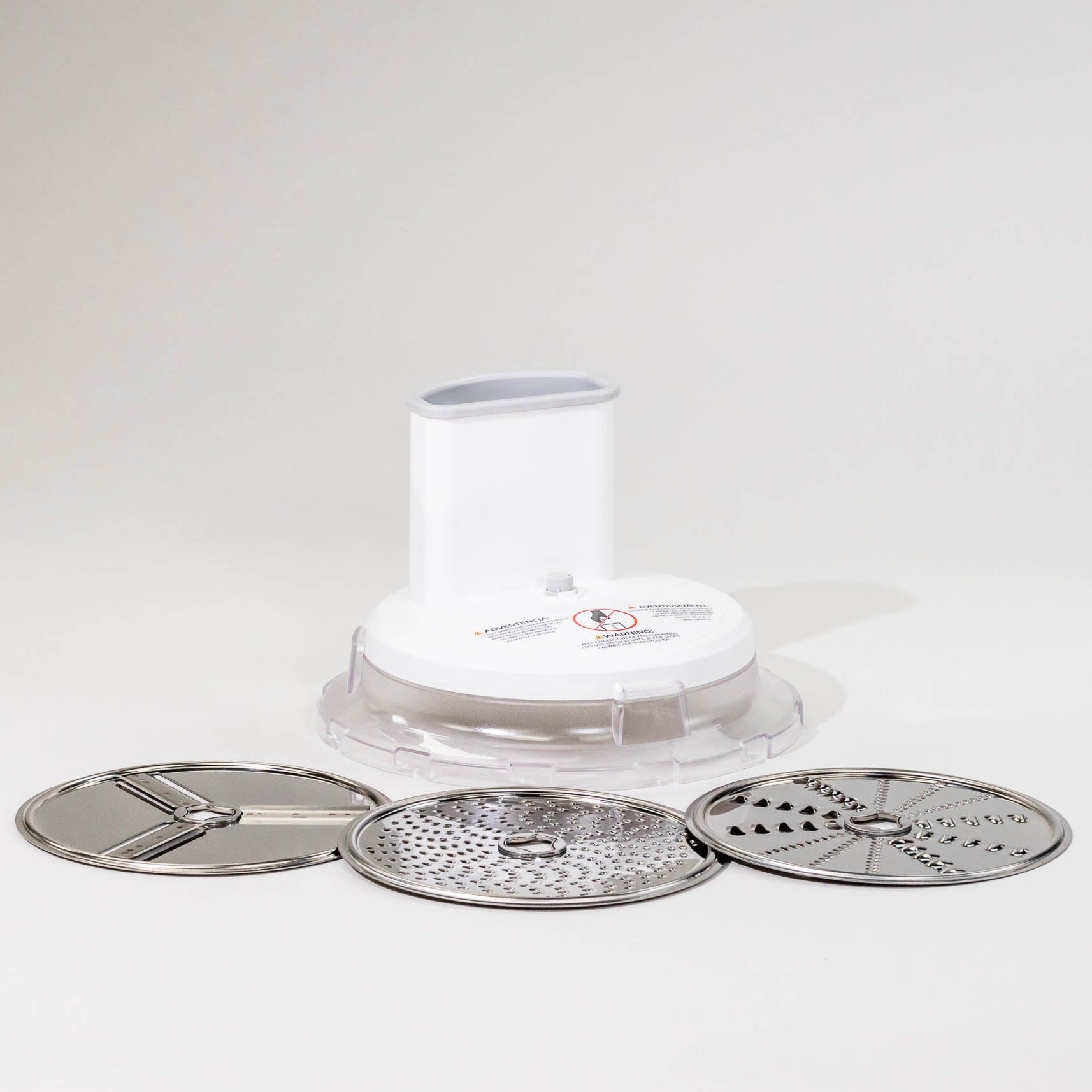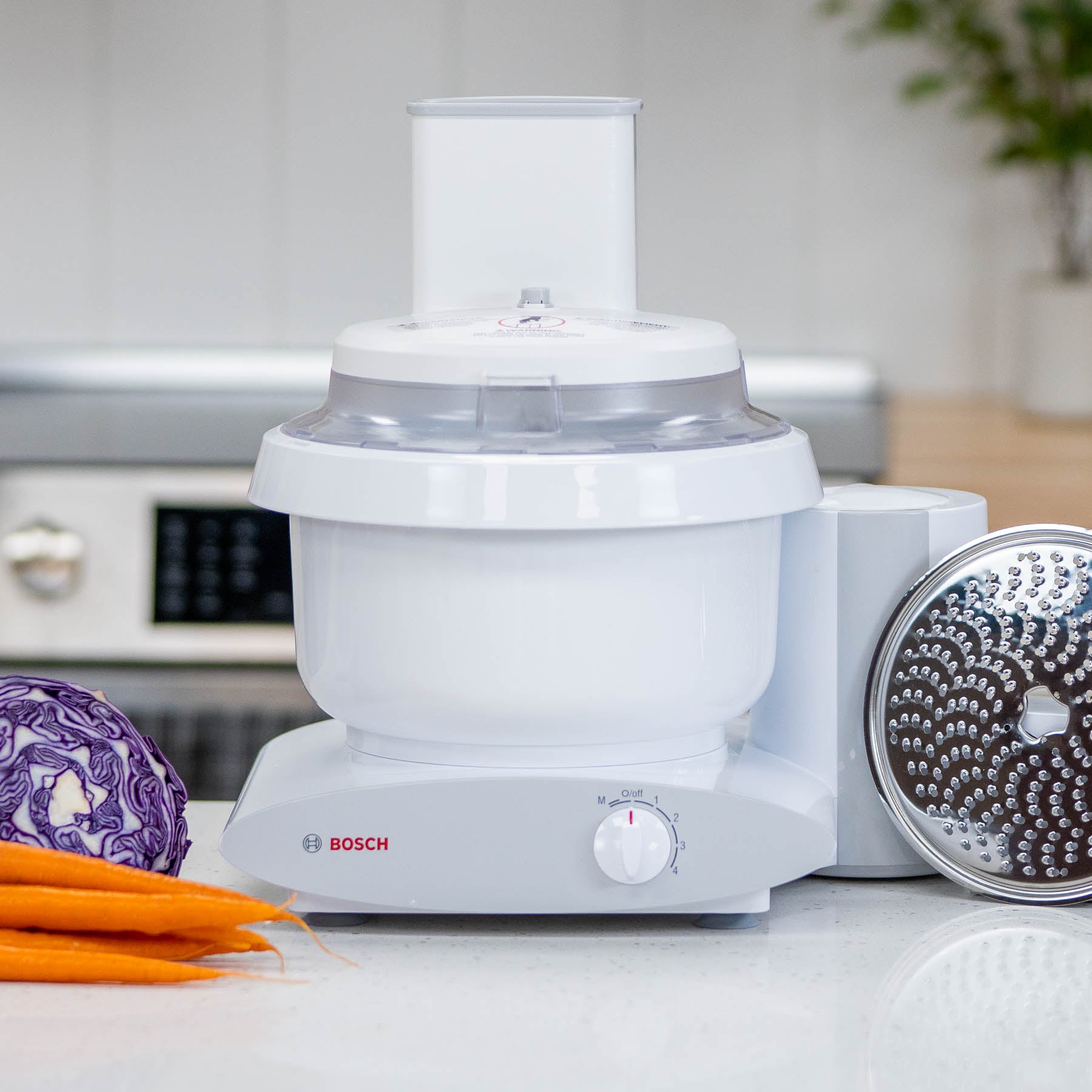 Large Slicer Shredder Attachment
SKU: MUZ6LS1
Lid with Extra Large Chute
Pusher
Shredding Disk (Reversible – Coarse/Fine)
Grating Disk (Fine Shredding/Grating)
Slicing Disk (Reversible – Thick/Thin)
Blade Support Ring
2 Drive Couplings: (Long for Universal Plus & Short for Universal Classic) & Blade Drive

Delicious, freshly cut vegetables are the best way to add taste to any meal. Fire up your mixer, and get shredding with the NutriMill Large Slicer Shredder attachment. It is perfect for slicing, shredding, and grating large quantities of vegetables, fruits, and cheeses in seconds. The Large Slicer Shredder attachment fits over the top of your bowl to slice, shred, and grate directly into your bowl for easy clean-up. The Universal Series Slicer Shredder Blades are compatible with this attachment. This attachment fits all Bosch Mixer bowls with a center column, compatible with the Bosch Universal Classic and Universal Plus Mixers.