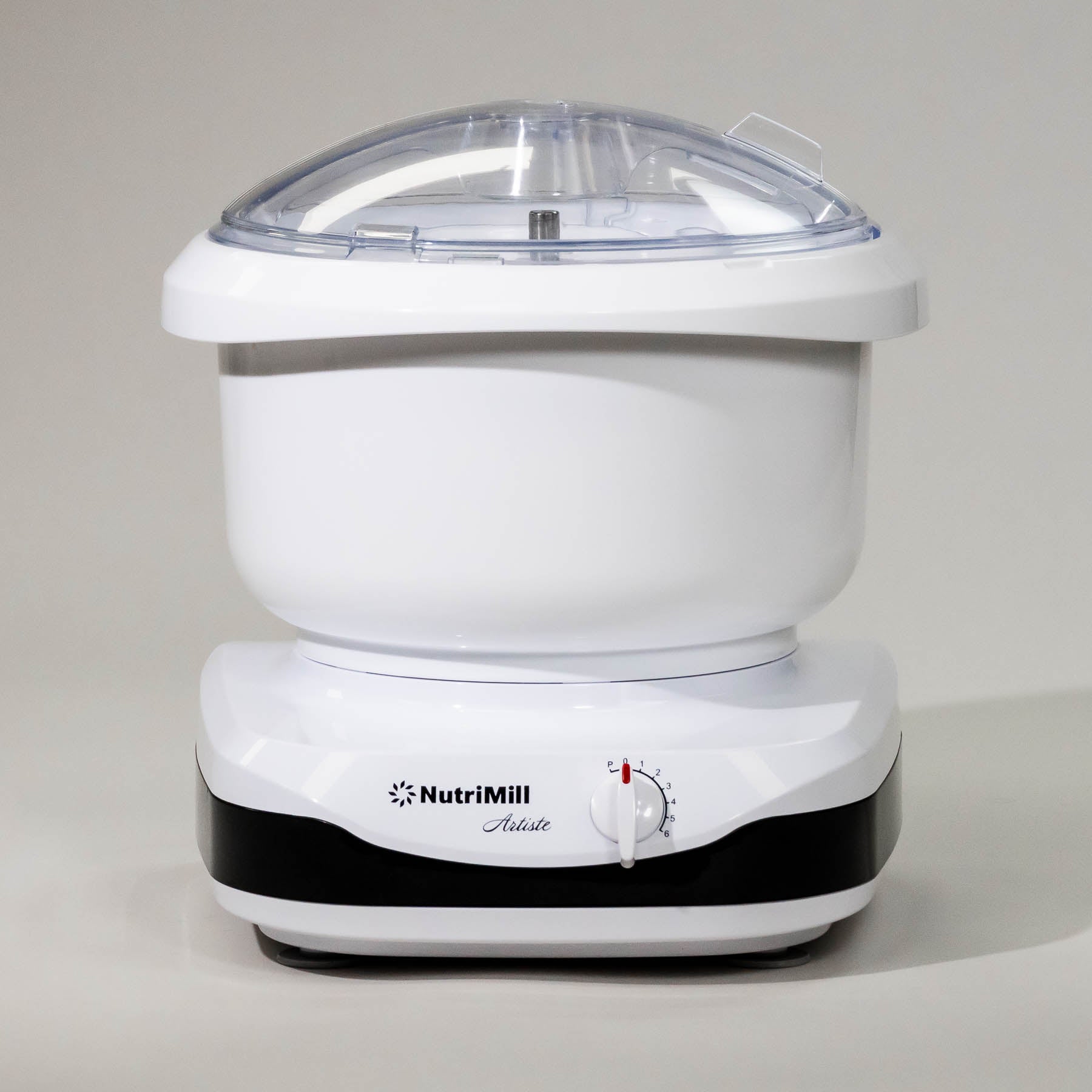 Refurbished Artiste Mixer
SKU: NMA6001-BLK-R1
NutriMill Certified Refurbished Product
6.5 Quart Easy Grip Bowl
6 Speeds and a "pulse" feature
Easy Open Bowl Cover
Suction feet for optimum stability
Includes: Dough Hook, Metal Whip Drive, and Wire Whips

This product has been certified refurbished at our NutriMill factory. Each refurbished product must complete our 21 point inspection by one of our NutriMill trained technicians before being certified. We believe in our products. That's why even though you're buying a refurbished product, you get the same warranty as if it were brand new.

The NutriMill Artiste Mixer was specifically designed to bring the luxury of homemade baked goods into everyone's home at an affordable price. This compact powerful bottom drive mixer easily mixes up to 6 pounds of dough, or as little as one loaf. It's perfect for making bread, pizza dough, cookie & pastry dough, pie crusts, and more. It is great for beginning bakers to learn the ropes with ease as well as providing an innovative way to get into baking. A variety of attachments accommodate preparing a wide range of foods and the 6 ½ Qt. bowl capacity makes it perfect for large or small batches. Its compact footprint won't take up valuable kitchen space when not in use.