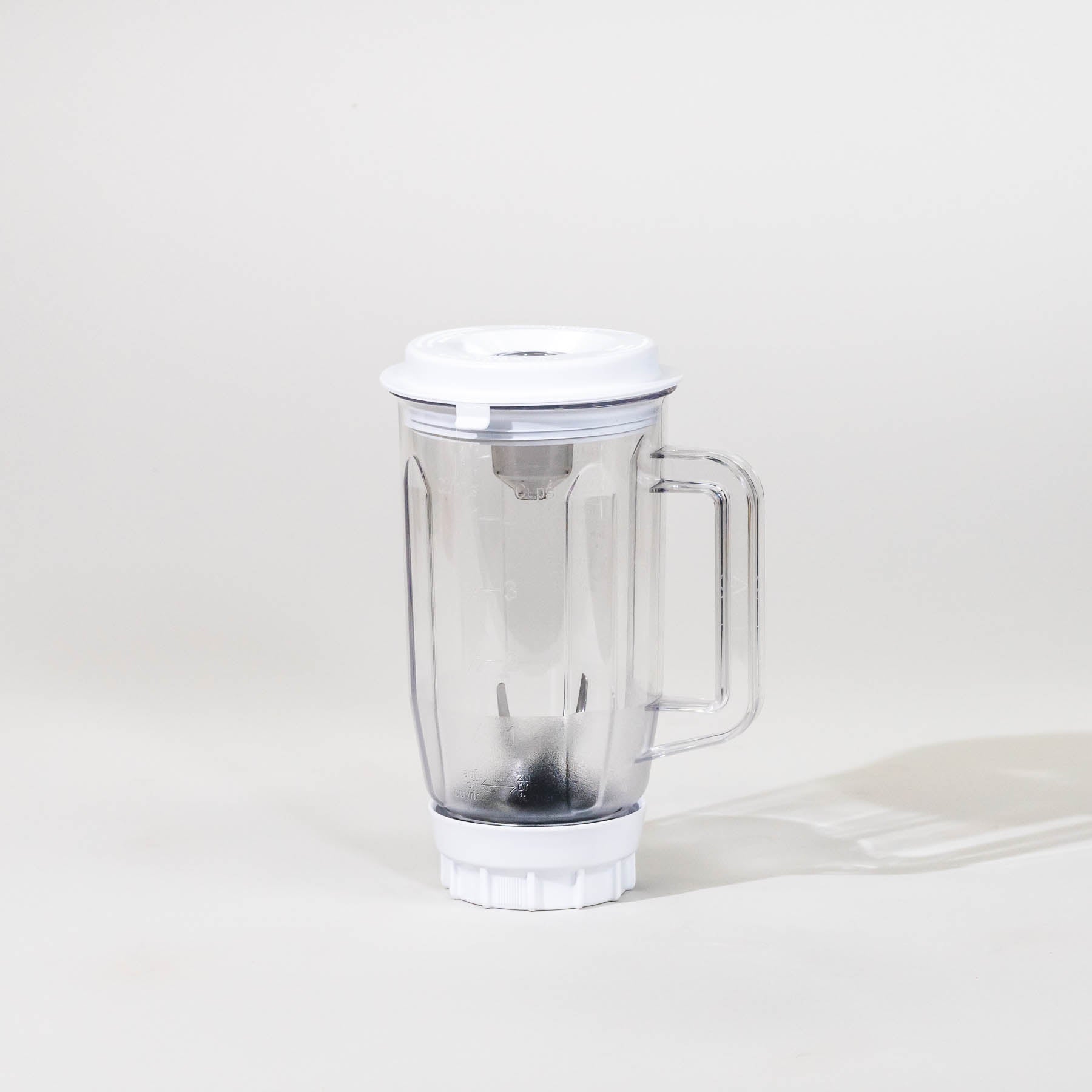 Refurbished Compact Mixer Blender Attachment
SKU: MUZ4MX2-R1
NutriMill Certified Refurbished Product
4 Cup Capacity
Lid with Funnel
Removable Blades

This product has been certified refurbished at our NutriMill factory. Each refurbished product must complete our 21 point inspection by one of our NutriMill trained technicians before being certified. We believe in our products. That's why even though you're buying a refurbished product, you get the same warranty as if it were brand new.

The Refurbished Bosch Compact Mixer Blender attachment is perfect for everyday use. The Pitcher is durable and attaches to the high-speed drive. The blades are strong enough to blend ice and are removable for easy cleaning. Use your blender to make milkshakes, smoothies, soups, nut butters, bread crumbs, baby foods, and more!

*This cannot be used with the Universal Plus Mixer or NutriMill Artiste Mixer. Only compatible with the Bosch Compact Mixer.