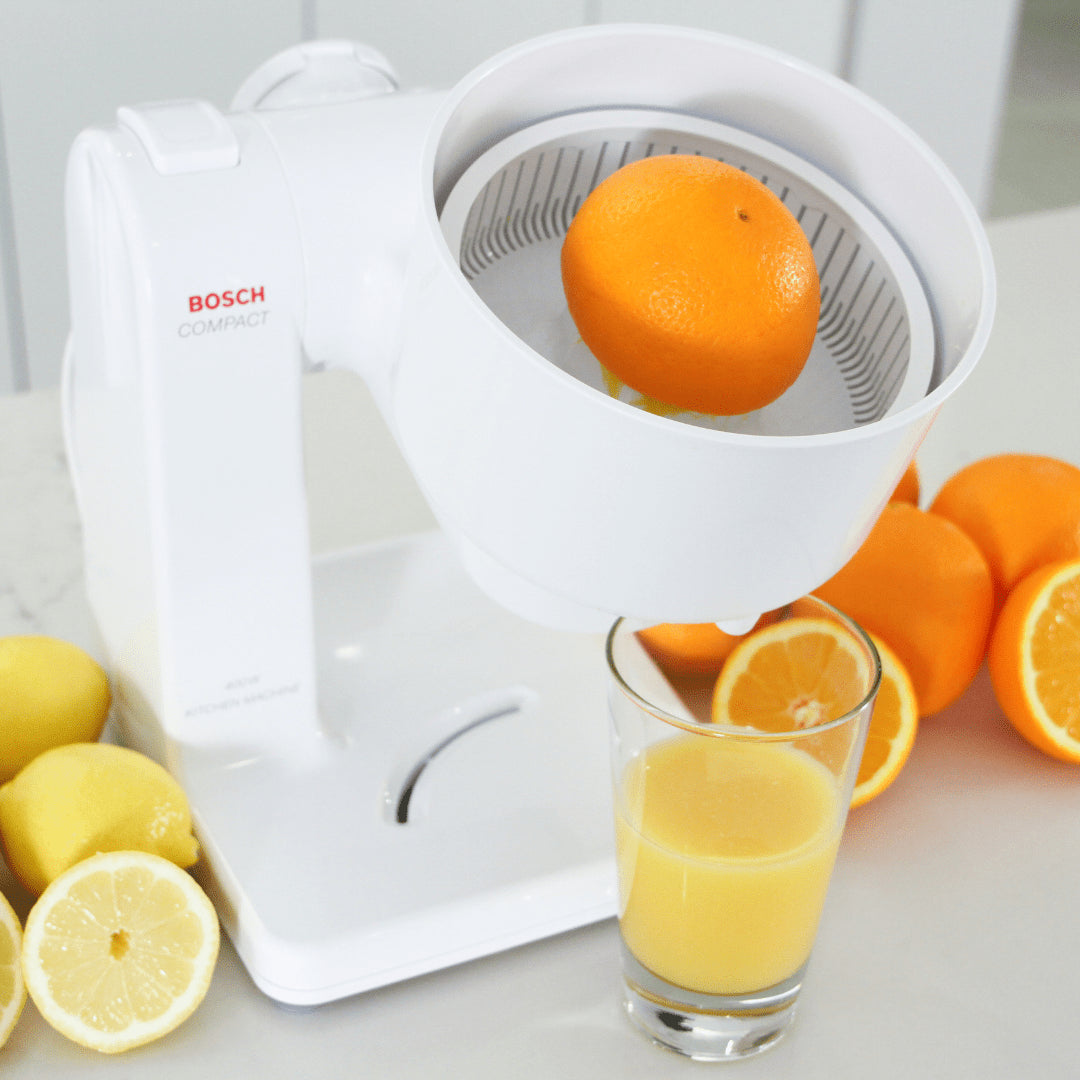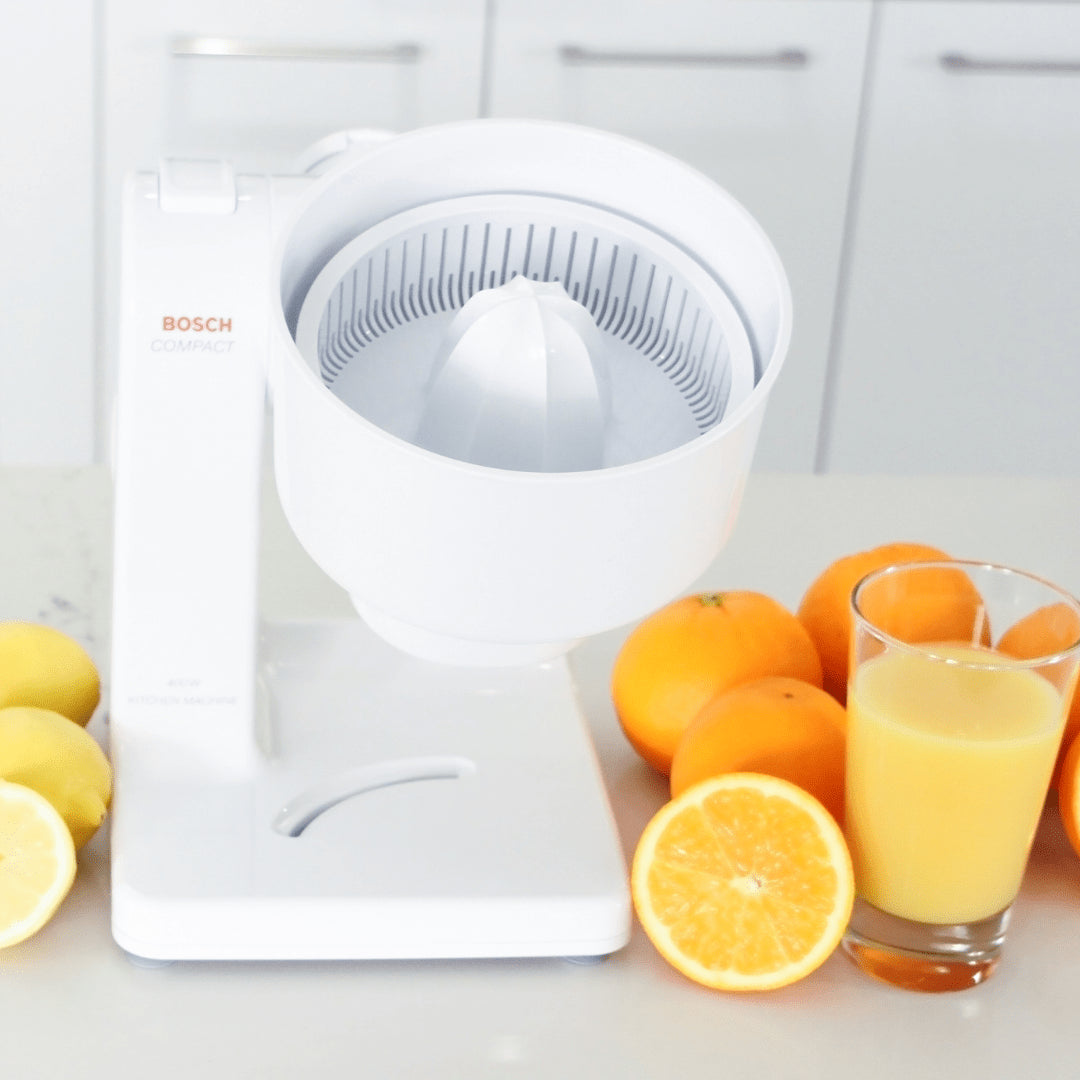 Refurbished Compact Mixer Citrus Juicer Attachment
SKU: MUZ4ZP1-R1
NutriMill Certified Refurbished Product
Removable Strainer Basket
1 Year Warranty

This product has been certified refurbished at our NutriMill factory. Each refurbished product must complete our 21 point inspection by one of our NutriMill trained technicians before being certified. We believe in our products. That's why even though you're buying a refurbished product, you get the same warranty as if it were brand new.

Use your Refurbished Compact Citrus Juicer to juice all types of citrus: oranges, lemons, large limes, and small grapefruits. For use with the Bosch Compact Mixer. There's nothing better than squeezing every last drop out of your citrus fruits. The Compact Citrus Juicer makes it easy to extract the most juice possible, keeping the maximum amount of enzymes, vitamins, and minerals in your juice. The Compact Citrus Juicer attaches to your Compact Mixer and makes squeezing citrus easy: The pour spout works as a funnel; the strainer basket is removable, washable, and dishwasher safe; and it attaches directly onto your mixer! For use with the Bosch Compact Tilt-Head Mixer.

*This cannot be used with the Universal Plus Mixer or NutriMill Artiste Mixer. Only compatible with the Bosch Compact Mixer.