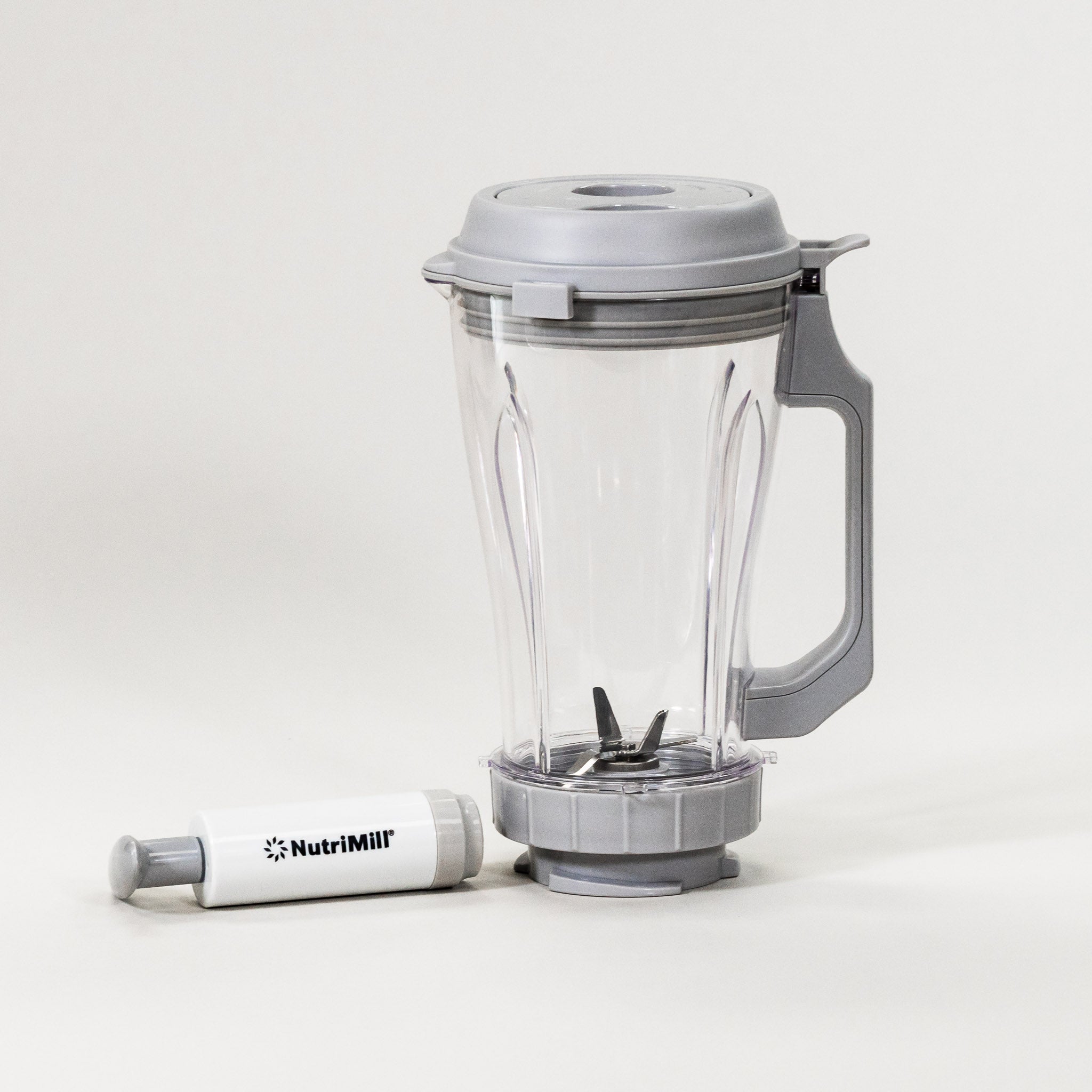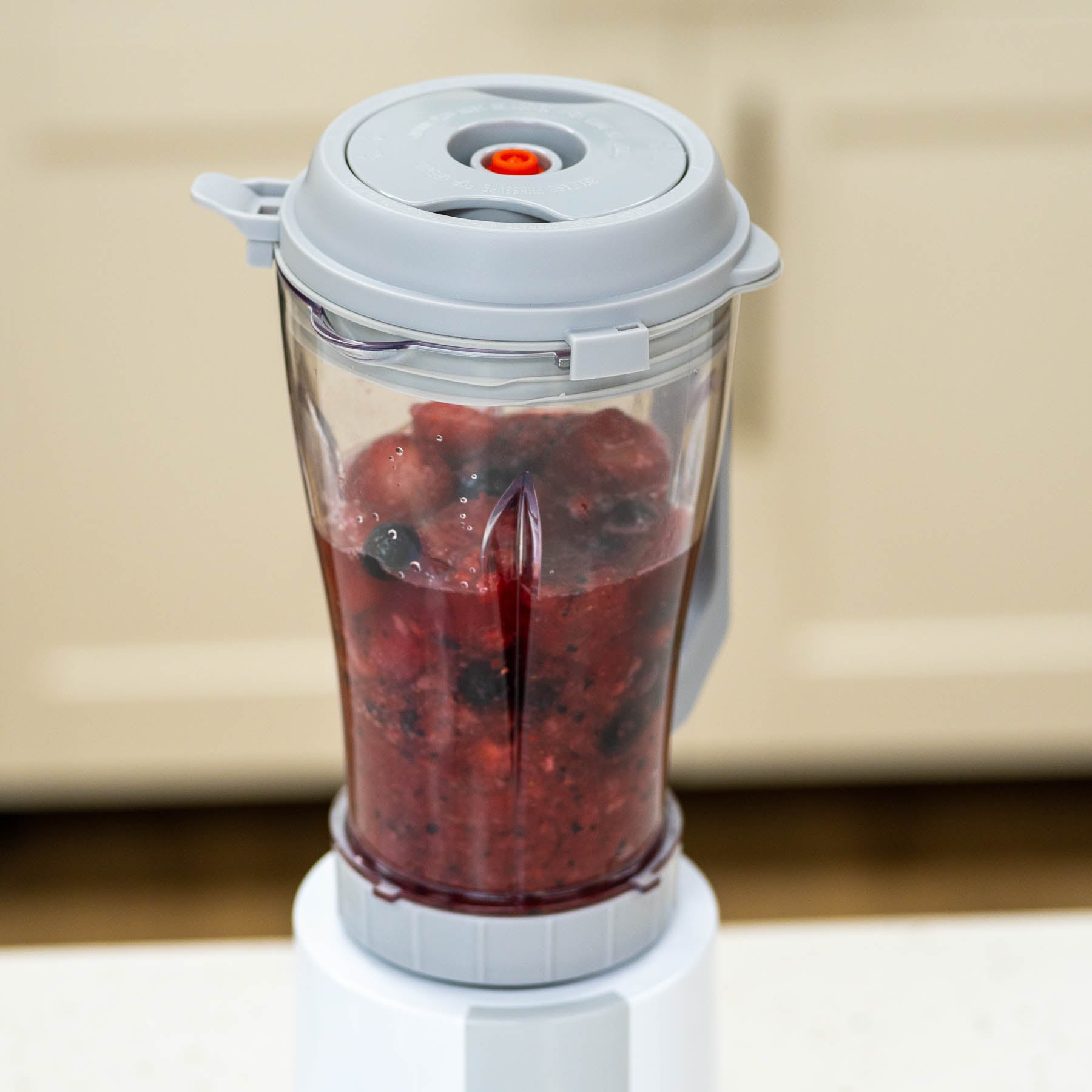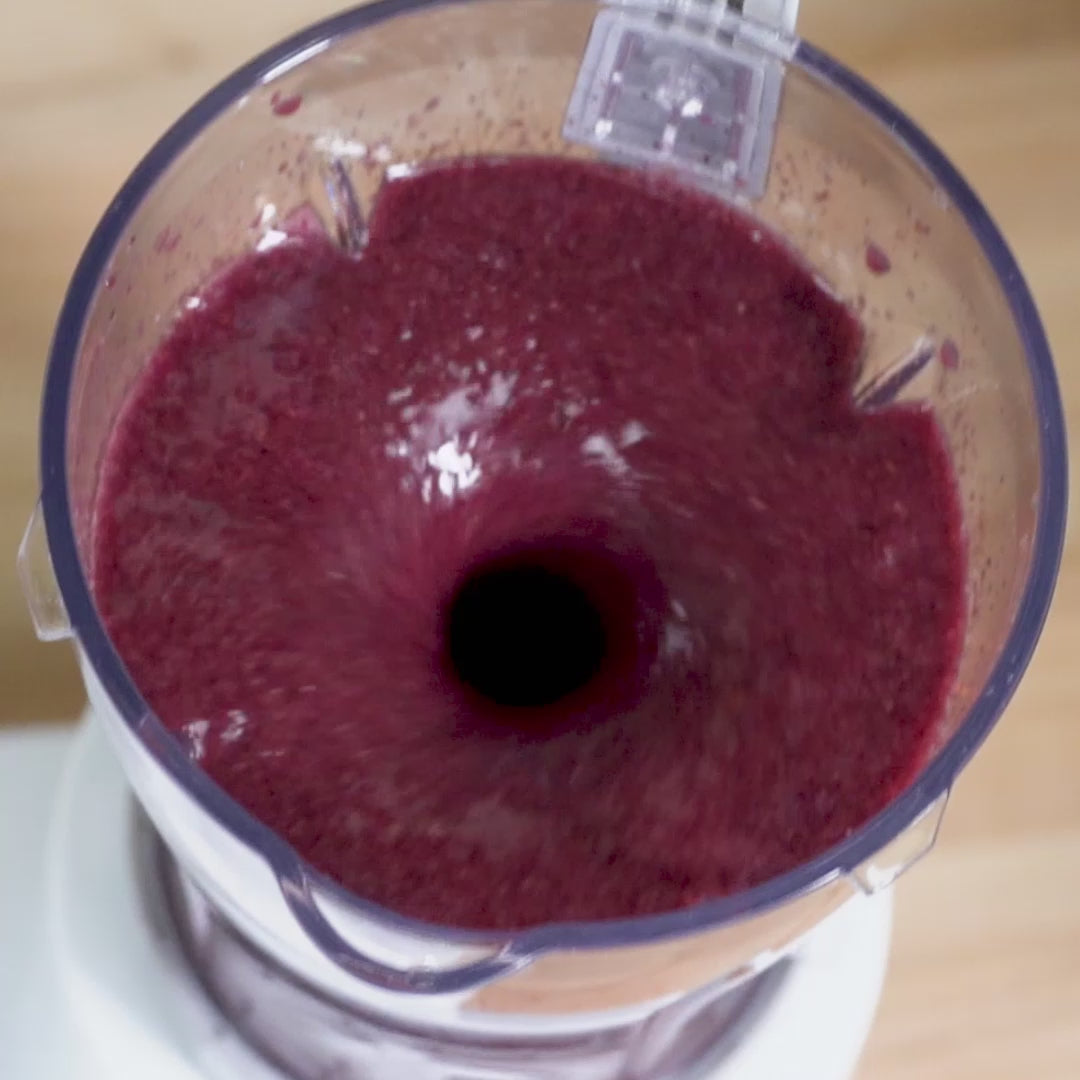 Vacuum Blender Mixer Attachment
SKU: MUZ6VB1
Compatible With Bosch Universal Plus & Universal Classic Mixers
Includes Lid and Hand Vacuum Pump
5 Cup Capacity
Removable Stainless Steel Blades
1 Year Warranty

The NutriMill Vacuum Blender attachment seamlessly attaches to your Bosch Universal Plus/Classic Mixer to conveniently blend and puree soups, sauces, smoothies, juices, and more. The powerful suction action creates a vacuum that instantly blends fruits, vegetables, ice, and other ingredients. The vacuum in the blending jar with the back-flow channel reduces air turbulence through the motor, making sure that all nutrients are retained in your food and no air bubbles are trapped in the blend, leading to a smooth final product.