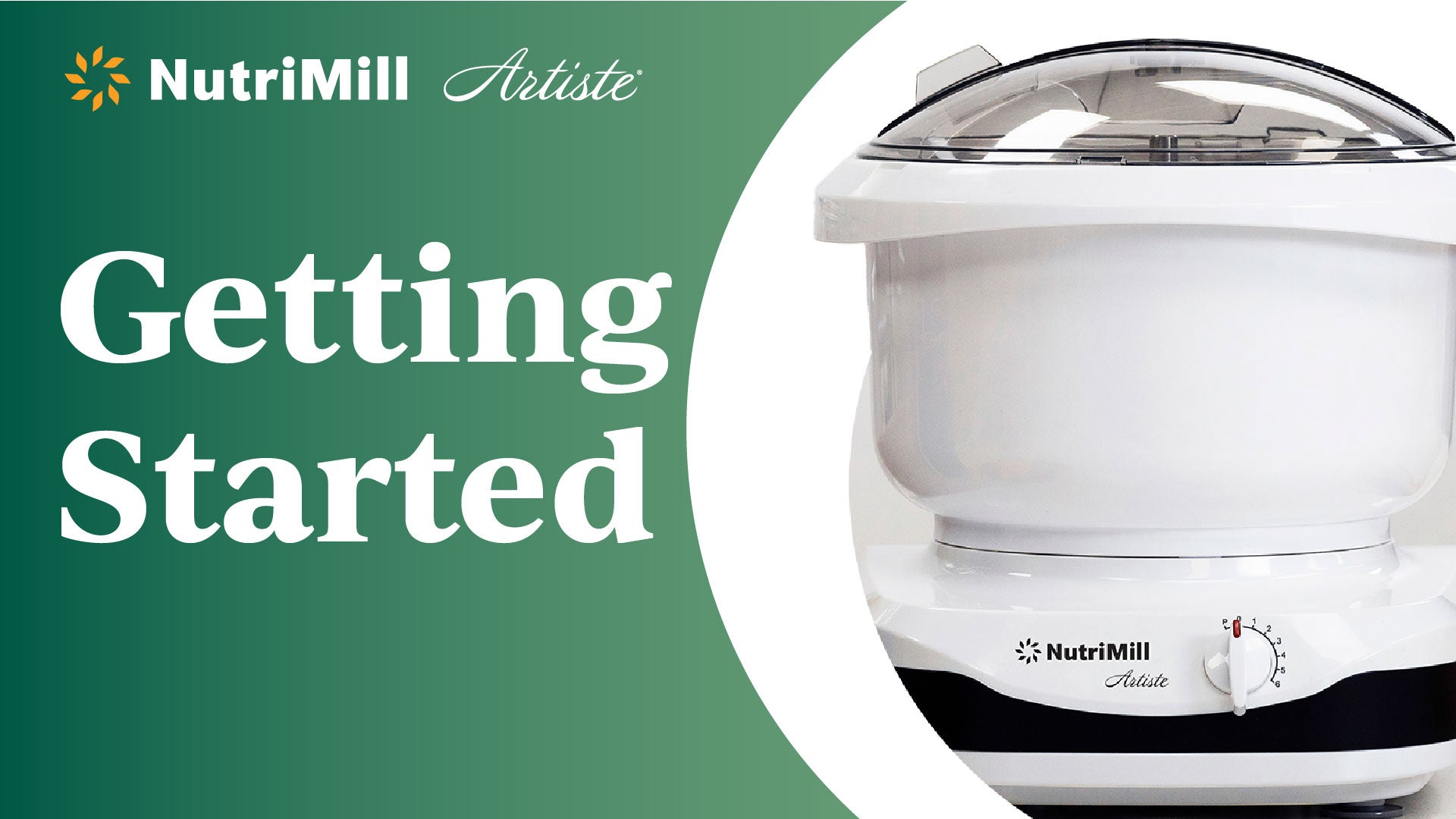 Frequently Asked Questions
Why did my Artiste Mixer shut off while mixing?

There is an internal thermal heat switch, if the mixer is overheated due to too large of a batch or extended use it will turn off to avoid overheating and causing damage. To Reset, unplug your mixer and allow it to cool for 10 mins or more before using it again. Please contact our service department if you experience this often.
How many pounds of dough can the Artiste mix?

We recommend only mixing up to 6 pounds of whole wheat dough.
Do Bosch Mixer attachments fit on the Artiste?

Some do and some do not. We recommend reading the description of the attachment you are curious about. Under "Compatibility" it lists the mixer that the attachment will fit. 
Does Bosch make the Artiste?

No, Bosch and NutriMill are two separate brands. The Artiste is manufactured by NutriMill. The Bosch Mixer is manufactured by Bosch. NutriMill is a certified Bosch Kitchen Machine dealer and manufactures NutriMill attachments that fit both mixers. NutriMill does not represent Bosch and is independently owned and operated.
What is the warranty for the Artiste stand mixer?

NutriMill warrants the Artiste stand mixer to be free of manufacturing defects in materials and workmanship for 1 years. Defective products will be repaired or replaced with a comparable model at our sole discretion upon receiving the defective product.
Attachment Guide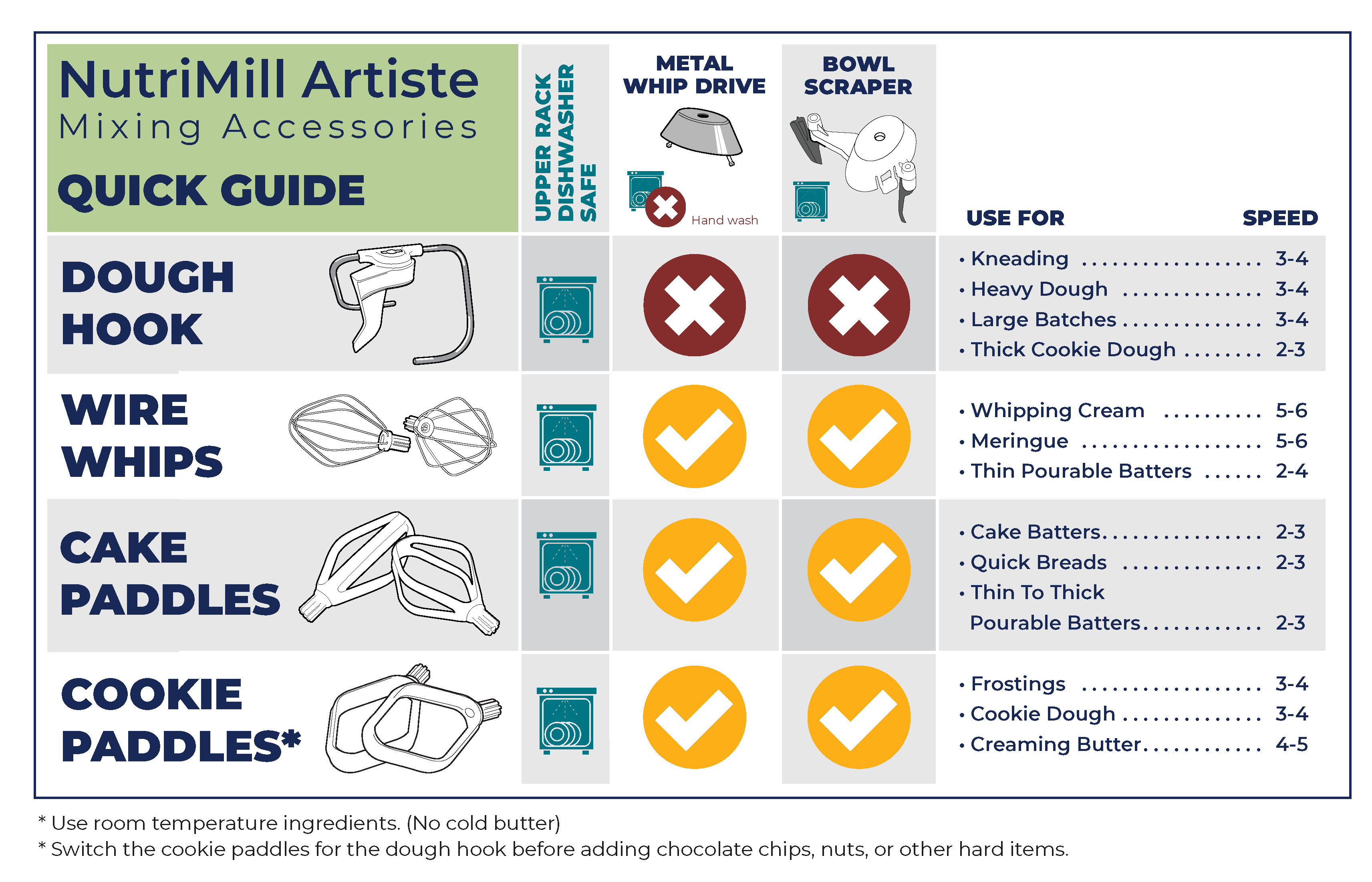 Shop Artiste Mixer Attachments
View all
Save $2.00
Save $40.00
Sold out
Sold out
Sold out
Sold out
Sold out
Sold out
Sold out
Sold out